Trump says 'illegal leaks' indicate he'll be arrested Tuesday
Trump says Manhattan district attorney investigating alleged hush money payments he made to Stormy Daniels is 'CORRUPT' and 'POLITICALLY MOTIVATED'
Former President Donald Trump said leaks indicate he will be arrested on Tuesday next week after reports said the Manhattan District Attorney's office is preparing to issue an indictment for alleged hush money payments Trump made as a presidential candidate in 2016.
On Saturday morning, Trump posted about the possible indictment on Truth Social, indicating that he will be "ARRESTED ON TUESDAY."
"NOW ILLEGAL LEAKS FROM A CORRUPT & HIGHLY POLITICAL MANHATTAN DISTRICT ATTORNEYS OFFICE, WHICH HAS ALLOWED NEW RECORDS TO BE SET IN VIOLENT CRIME & WHOSE LEADER IS FUNDED BY GEORGE SOROS, INDICATE THAT, WITH NO CRIME BEING ABLE TO BE PROVEN, & BASED ON AN OLD & FULLY DEBUNKED (BY NUMEROUS OTHER PROSECUTORS!) FAIRYTALE, THE FAR & AWAY LEADING REPUBLICAN CANDIDATE & FORMER PRESIDENT OF THE UNITED STATES OF AMERICA, WILL BE ARRESTED ON TUESDAY OF NEXT WEEK. PROTEST, TAKE OUR NATION BACK!," Trump wrote.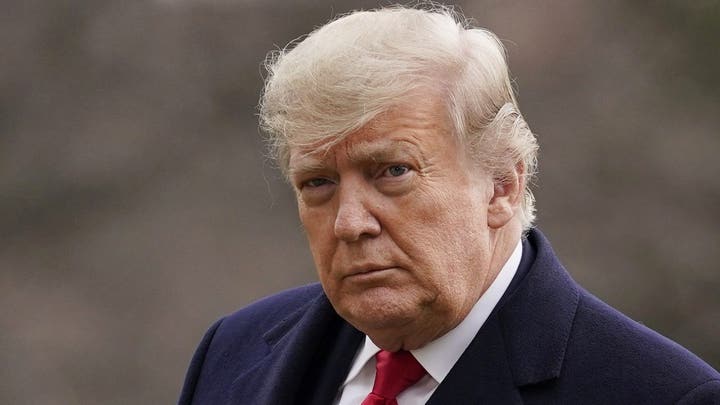 Former President Donald Trump is accused of making illegal hush money payments to porn star Stormy Daniels in 2016 to prevent her from disclosing her 2006 sexual liaison with Trump. (AP Photo/Evan Vucci, File)
A court source told Fox News Digital that Manhattan District Attorney Alvin Bragg's office will meet with law enforcement to "discuss logistics for some time next week, which would mean that they are anticipating an indictment next week."
The potential indictment stems from the yearslong investigation surrounding Trump's alleged hush money scandal involving porn star Stormy Daniels. Towards the end of the 2016 presidential campaign, Trump's then-lawyer Michael Cohen sent $130,000 to Daniels to prevent her from disclosing her 2006 affair with Trump. Trump reimbursed Cohen through installments.
In a lengthy statement to Fox News Digital, Trump spokesperson Steven Cheung blasted the investigation as a "witch hunt" and accused Bragg of being in the pocket of President Biden and "radical Democrats."
"President Donald J. Trump is completely innocent, he did nothing wrong, and even the biggest, most Radical Left Democrats are making that clear," Cheung said.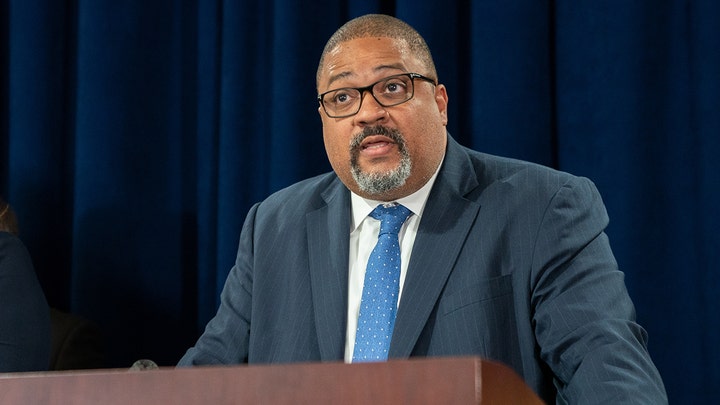 Manhattan District Attorney Alvin Bragg will reportedly bring charges against Trump in connection to his Stormy Daniels scandal. (David Dee Delgado/Getty Images)
Reached for comment Friday, the Manhattan District Attorney's office would neither "confirm or comment" on the impending indictment.
Chris Pandolfo is a writer for Fox News Digital. Send tips to chris.pandolfo@fox.com and follow him on Twitter @ChrisCPandolfo.
(0)
0
0
+ Click to show meta information.